Contact: Darina Allen
Email: slowfoodeastcork@gmail.com
Address: Ballymaloe Cookery School Organic Farm and Gardens, Shanagarry, Co Cork
Tel. +353 (0) 21 4646 785
 —————————————————————————————————–

Our next event on Thursday 14th March 2019 at 7pm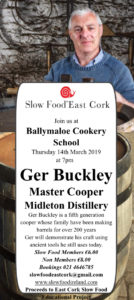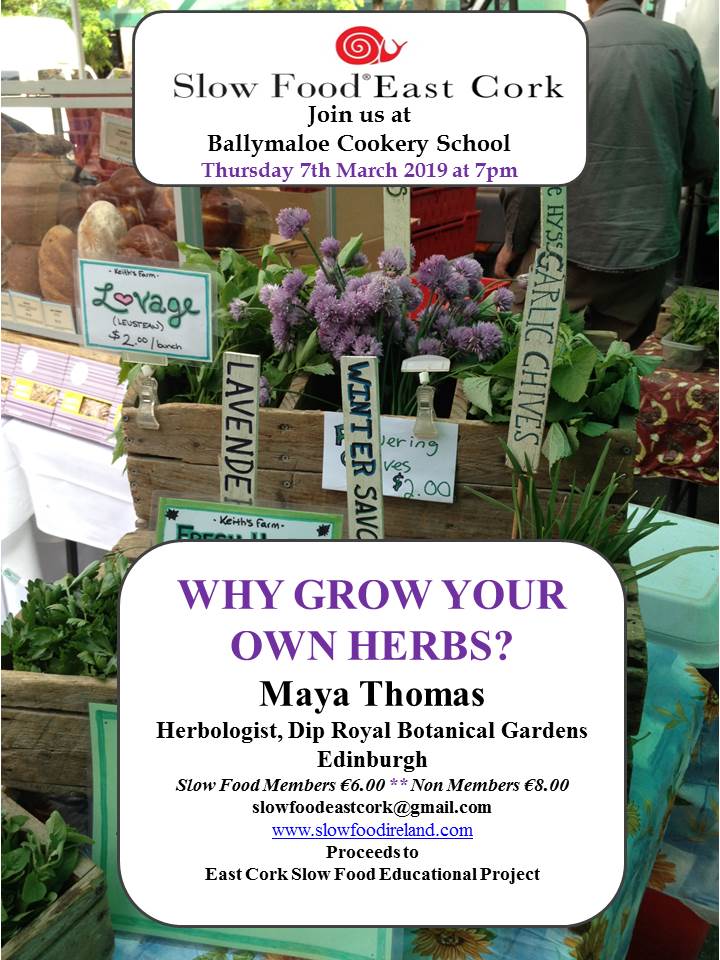 For more information see www.themodernherbal.com
Coming from a mixed Sri-Lankan – Anglo background, it was Maya's mother who instilled in her a love of herbs from an early age. A cook for the likes of The Cure and Stevie Nicks in the 80's, she'd cultivated her own extensive herb garden so that she could always have the best ingredients to hand.
Five years ago Maya left her job, her flat and her family and friends and moved from London to rural Scotland. Inspired by the memories of the herb garden her mother had created when she was a child, Maya set about making her own. From here she started to work with local gardeners and herbalists to expand her knowledge of the plants she'd known since childhood.
Maya graduated from the the RBGE Herbology diploma in 2017. She works as a writer,  consultant and travels the country interviewing and learning from those that have dedicated their lives to herbs.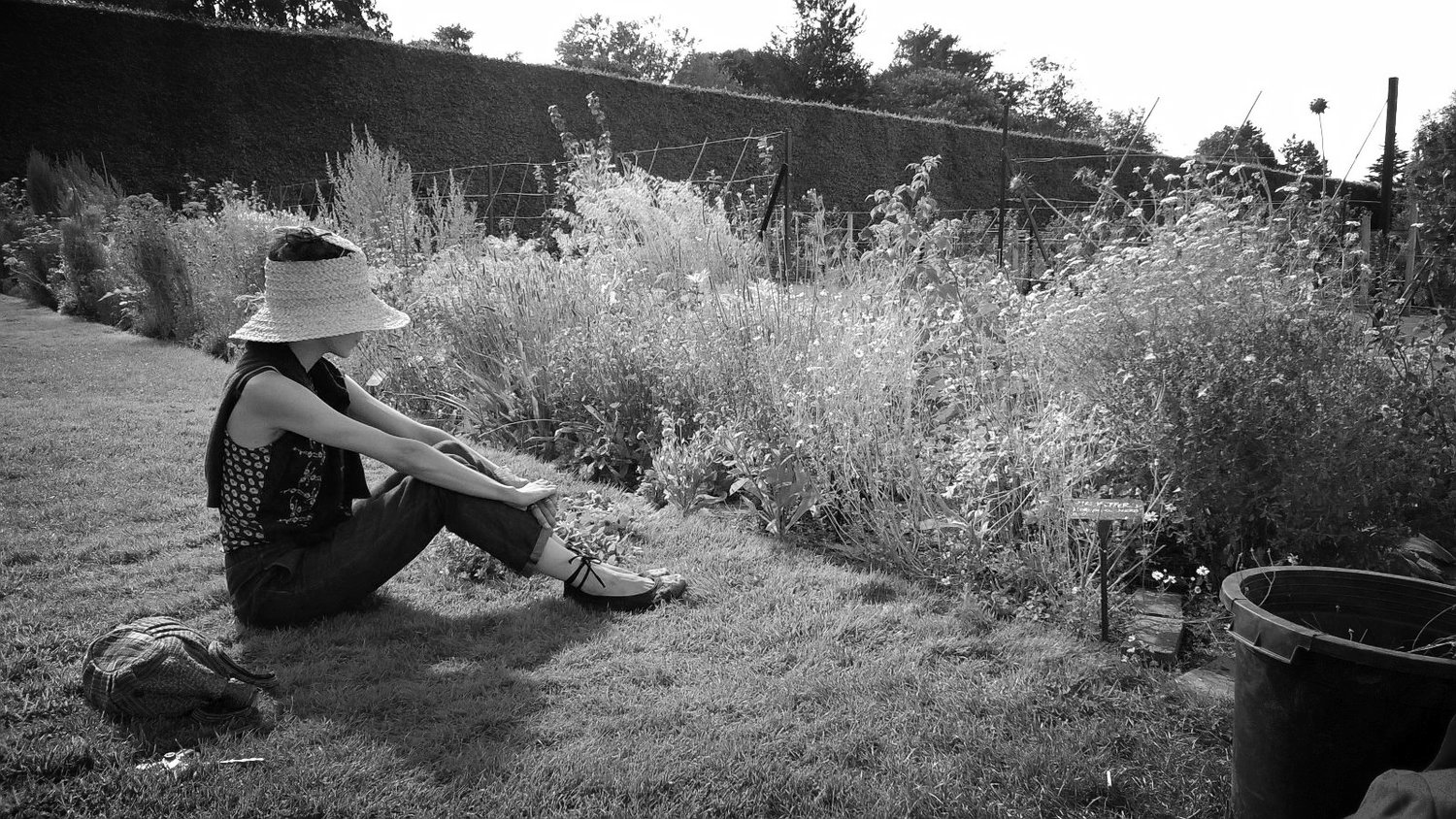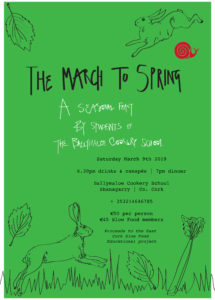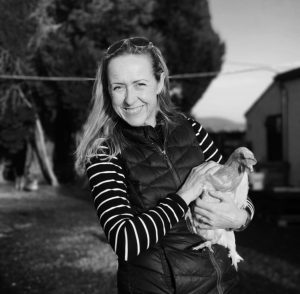 Slow Food East Cork
Evening with Kylie Magner
Magner's Farm
Pasture Range Eggs, Chicken and Chicken Bone Broth
Tuesday 30th October 2018 
A small farmer's journey in food production
and lessons learned along the way. 
Thank you, Kylie, for an inspirational evening…….
Kylie Magner grew up on a mixed farm in South East Australia where she developed her love of the land and animals. There were always chores to do through challenging times and good times.
She recounted the story of her arrival in Ireland where she immediately felt at home, she met her husband Billy at Coolmore Stud where she worked her way up to Media Director. The couple now have four children and live on Magners Farm in Moyglass near Fethard. Kylie wanted to pass on the love of the land and farming that she inherited from her parents in New South Wales to her children …..
Kylie racked her brains to find a way to earn a living on their small farm in Tipperary. Free range egg production seemed a good solution, after all eggs are a fantastically versatile and nourishing food, enjoyed by most people.
Chickens seemed relatively inexpensive to get started with. They would generate fast cash flow and have the environmental advantage of a lighter foot print on the land than cattle.
Magner's hens are truly free range and are moved to fresh, green pasture every week, sometimes every day. Kylie believes that chickens should be allowed the freedom to act naturally.
Nutritional information
When a hen is fed on a diet closer to their natural omnivorous state, the nutrition of the egg improves significantly. This results in a flavourful, nutrient dense product and the manure they produce enhances the fertility of the soil.
Eggs from hens raised on pasture can contain:
1⁄3 less cholesterol,
1⁄4 less saturated fat,
2⁄3 more vitamin A,
2 times more omega-3 fatty acids,
3 times more vitamin E,
7 times more beta carotene,
4-6 times more vitamin D.
This is because they consume a more natural diet including seeds, worms, insects & green plants plus a lot of sunshine.
The colour, flavour and texture of pasture raised eggs is distinctive. They contain Vitamins A, D, E, K2, B-12, folate, riboflavin, zinc, calcium, beta carotene, choline, and tons of omega 3 fatty acids, including DHA, EPA, ALA, and AA.
A pasture-raised egg is a true 'superfood'.
Second only to the lactalbumin, protein in human mother's milk, eggs have the highest quality protein of any food.
A little over one year later, Magners Farm now have over 600 laying hens, but yet they can scarcely keep up with the demand for their eggs.
Last Winter they had a 96% laying rate so pasture reared hens are clearly happy…..
Magners Eggs sell at local Farmers' Markets at €5.00 per dozen
Last Summer they produced 250 free range chickens for the table, using the same high welfare principles.
Kylie has now started another project making chicken bone broth, available in glass jars €5.50. see www.magnersfarm.com
Plans for the future ……
This is a sustainable model of farming, Kylie would love to see more pasture raised chickens around the country, generating income for farmers and improving the land at the same time.
Darina Allen "The country needs more people like Kylie with a commitment to sustainability and to producing nourishing wholesome food."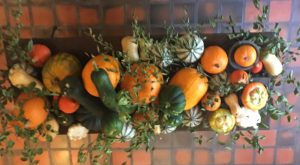 EAST CORK SLOW FOOD EDUCATIONAL PROJECT
East Cork Slow Food launched an educational 'grow and cook' project with four local schools in 2005. The number has now increased to nine with several others on a waiting list. The participating schools are: Ballycotton National School, Shanagarry National School, Kilcredan National School, Brooklodge National School, St Coleman's National School, Castlemartyr National School, Park National School, Curraglass Primary and Kilbehenny Primary.
The fifth and sixth class pupils come to the Ballymaloe Cookery School several times a year. The class divides into two. One half become little cooks and chefs and the other don their wellies and go out around the garden with Susan McKeown and another assistant. The latter learn about plants and animals, birds and insects on the farm. They feed the hens and pigs, smell the herbs, identify trees and fruit and suggest ways to use them and put fertile eggs into the incubator to hatch so the pupils can see chicks emerging from the shells approximately 21 days later.
The little cooks and chefs put on their aprons and head into the kitchen where the cooking teachers are waiting to teach them how to prepare lunch.  Each teacher has about 6 students. By the time the hungry little farmers arrive back in the cooks have laid the table with a little vase of flowers on each and are ready to serve up the lunch they cooked for the whole group. Emphasis is on learning in a fun atmosphere.
Each school must have an Edible School Garden project and compost heap to teach children how to grow and harvest. After lunch the students feed the left over food scraps to the hens and learn how they will be become eggs a few days later!
East Cork Slow Food sends a chicken ark and two hens to each school with the understanding that they can return during the school holidays if necessary.
The children are taught how to look after the hens (they feed left over school lunch and move the chicken coop onto fresh grass every few days). They also clean out the chicken ark and add the chicken manure to the compost heap.  They learn that this activates the compost which will eventually be dug into the vegetable bed to make the soil more fertile to grow more vegetables. You can't imagine the excitement when the hens lay an egg. Schools have a different arrangement – some give the eggs to the students on a rota basis, others raffle the eggs to raise funds for the school. During the growing season summer vegetables are sold to parents from a little 'farmers market' stall on a Friday thus teaching entrepreneurial skills.
Report on East Cork Slow Food Event Thursday 31st May 2018
Cockagee Cider with Mark Jenkinson, who is passionate about Irish apples and orchards.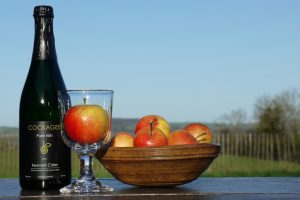 Originally a stained-glass artist Mark started to make apple juice and now makes award winning cider. Mark recently was presented with the 2018 Irish Food Writers Guild Irish Drink Award for his Cockagee Pure Irish Keeved Cider.
Speaking at a recent Slow Food East Cork Event at the Ballymaloe Cookery School, Mark brought us on a wonderful journey through the history of cider making in Ireland, with so much fascinating information packed into his talk….. there is archaeological evidence that apples grew in Ireland 5,000 years ago. In the 7th and 8th century Brehon laws protected apple trees, with due consequences if you cut down the chieftain's apple tree. In the 12th century Franciscans brought the cider making tradition to Ireland. In the 1650's there are lots of mentions of cider and apples. It was the national drink predating wine and champagne making by about fifty years. Where vineyards stop, around the globe orchards start and cider is often referred to as the wine of the north.
In the 18th and 19th century the main apple growing areas in Ireland were counties Armagh, Dublin, Tipperary, and Kilkenny. Farmhouse cider making was widespread in Irish farms and was also used in part payment for farm workers. They could earn up to 8 pints a day though the strength would be different to todays, at about 2% and remember these labourers worked very hard.  After the two world wars cider making almost disappeared. We lost so many native Irish varieties over time and although Dr Keith Lambe found and saved up to 140 varieties, disaster struck and somehow these were cut down. Luckily we now have 70 to 80 native Irish varieties saved in 3 mother orchards, Armagh cider orchard, UCD and in the Irish Seed Savers Orchard.
Mark told us about his search for native Irish varieties and in particular the Cockagee apple. "Cockagee" is a colour descriptive and means 'Goose Turd Green' and is thought to be extinct. Though his research tracked down an apple, called "Hen's Turd which he thinks might be the elusive Cockagee and has now growing in Slane, Co Meath. He has checked the apples against the apple keys (which identify apples, a very difficult thing to do) and feels that this must be the Cockagee apple.
There is now a huge revival of delicious craft ciders making in Ireland in recent times.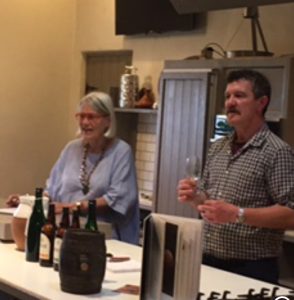 There are three types of apples, eaters, cookers and cider apples. Eaters and cider apples are used in the making of cider. We learned that bitterness not sourness is the quality to look for in a cider apple.
Mark brought us through his cider making process. Mark uses the keeving method to make his cider. As Markexplains Keeved – An ancient cider making technique by which only the very finest and highest quality ciders are made. Sometimes referred to as the French style or method, as all quality French Ciders are Keeved. However, Keeving was always practiced in Ireland in the past and we are the first to produce an Irish Keeved Cider in over 100 years. The Keeving process is not the easy to explain as it is more intuitive than an exact science and has taken Mark almost 10 seasons of cidermaking to master. It is a technique whereby fresh pressed cloudy apple juice is clarified by a natural pectin gel which traps any particles and impurities, this gel then rises to the surface of the juice by the action of yeasts, leaving a crystal clear and clean apple juice to be syphoned off from underneath the gel into another tank ready for fermentation. The fermentation then commences at an imperceptibly slow rate over a period of 6 to 8 months or more. It is then hand bottled and further matured for a minimum of 6 months before release. This results in a naturally sparkling and 'live' cider that has not been filtered, pasteurised, sweetened or force carbonated at the bottling stage.
At the East Cork Slow Food Event we tasted Irish Perry from his delicious 'Revival Series' – Ciderkin, Windvane and Lamhog.
Mark Jenkinson of The Cider Mill Slane, http://cockagee.ie