Galway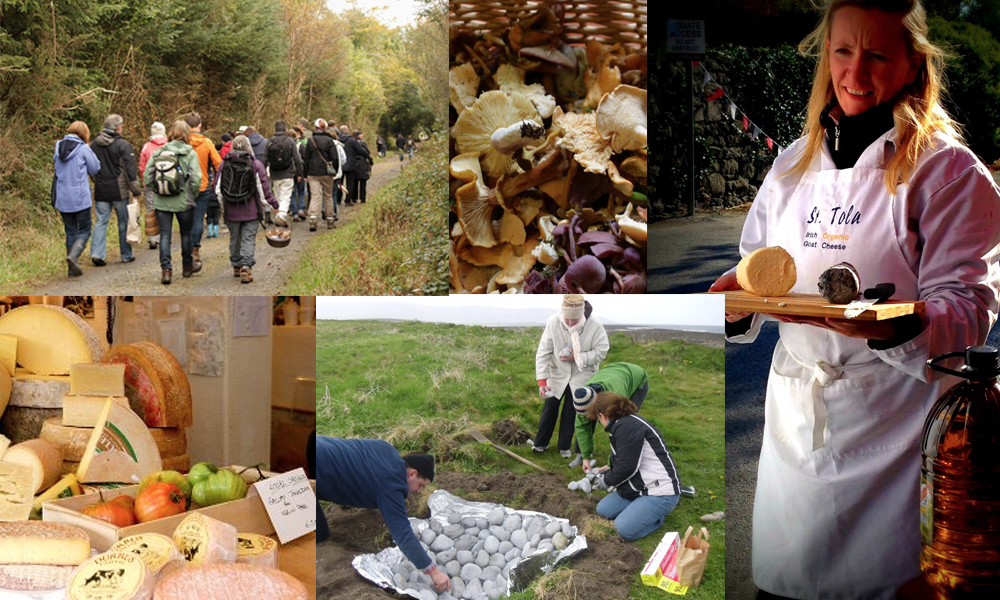 Events in 2014
March 9th – Cheese & Wine Tasting. Hosted by Seamus Sheridan from Sheridan's Cheesemongers and Tagdh Byrne From Woodberry's Wine. This event will take place in the award  winning Oscars Seafood Bistro.
May 4th - Spring Forage led by Mary Bolfin at the Three Towers Eco House & Organic Kitchen in Kylebrack, Loughrea.
July – Beekeeping This event will incorporate all areas related to bees! Talks on beekeeping with an observation hive for show. Honey tasting. Books, Bee by-products & Cooking with honey.
September 7th – Grandmothers Day Celebration
September –Deep Sea Fishing. Deep sea fishing, for Mackerel with Kevin McGowan from Rossaveal . This will be followed by a BBQ on board his boat. (a real treat!!)
October – A meeting at the borders! Slow Food Galway meets Slow Food Mayo in Petersburg, Cong for Terra Madre Day Celebrations.
November – Cooking with Seaweed Experts in the field of Seaweed will share their skills and expertise by showing us how to cook with Seaweed.
1
For more information and other activities happening in Ireland and beyond, check out our EVENTS section