Become a Member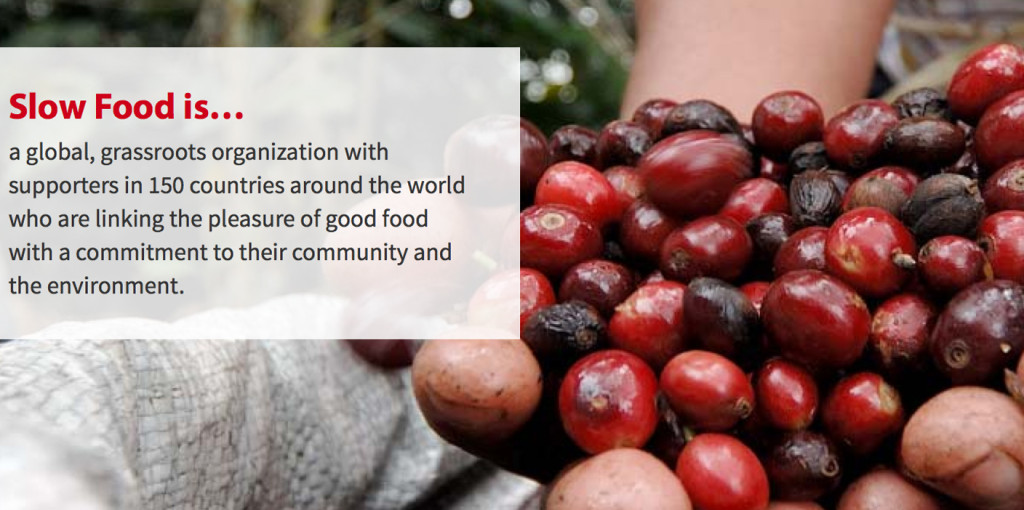 Membership matters!
Slow Food members are the lifeblood of this organisation, providing the necessary financial support to power the global movement, the devotion to living Slow and making "good, clean and fair food for all" a reality.
Connect…
with others who care about the same kinds of things you care about, including special invitations and discounts to local, national and international events. From Mexican campesinos and French chefs to Mongolian herdsmen and Berkeley professors, Vietnamese fisher folk and Italian wine producers – all working towards common goals
Engage…
in making a better, cleaner and fairer food system through national campaigns, local activities and projects. from organizing events and campaigns, to taking part in local, national and international activities: Volunteers fuel the Slow Food movement. Contact your local group to find out how you can help.

Support…
an organisation that shares your values and is working locally, nationally and internationally to make the kind of change in the world you want to see. Membership fees will keep our projects running around the world.